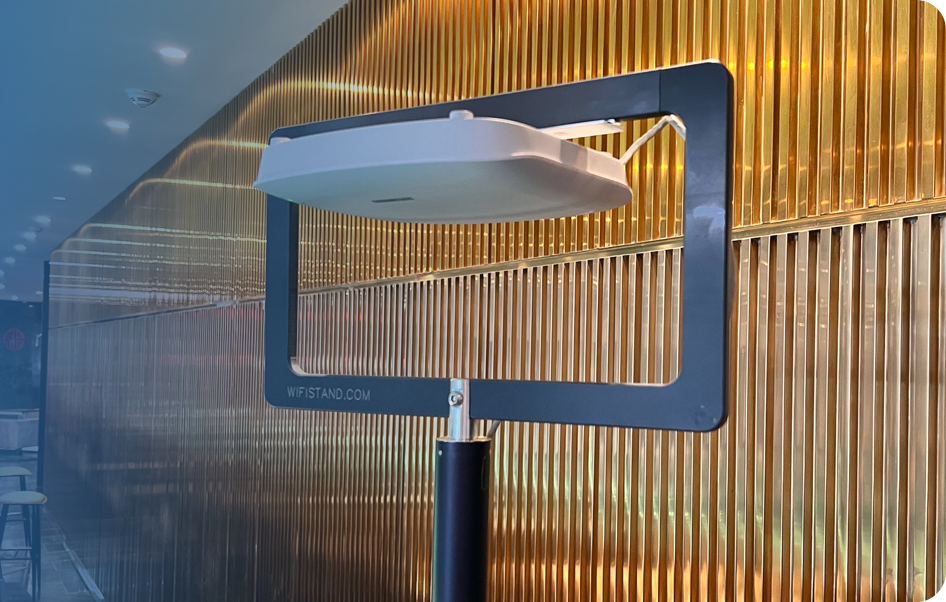 Say Hello To Hassle-Free Wi-Fi Deployment
Here at the WiFiStand, we're on a mission to support the fast and efficient deployment of temporary Wi-Fi networks. With an RF-friendly design and industrial grade PVC reinforced with pure aluminum, the WiFiStand makes it quick and easy to deploy wireless access points and other equipment exactly when and where you want them - no map, ladders, or cable spools needed.
With one WiFiStand and a lightweight tripod, you can securely accommodate even the bulkiest access points, Wi-Fi, and BLE products.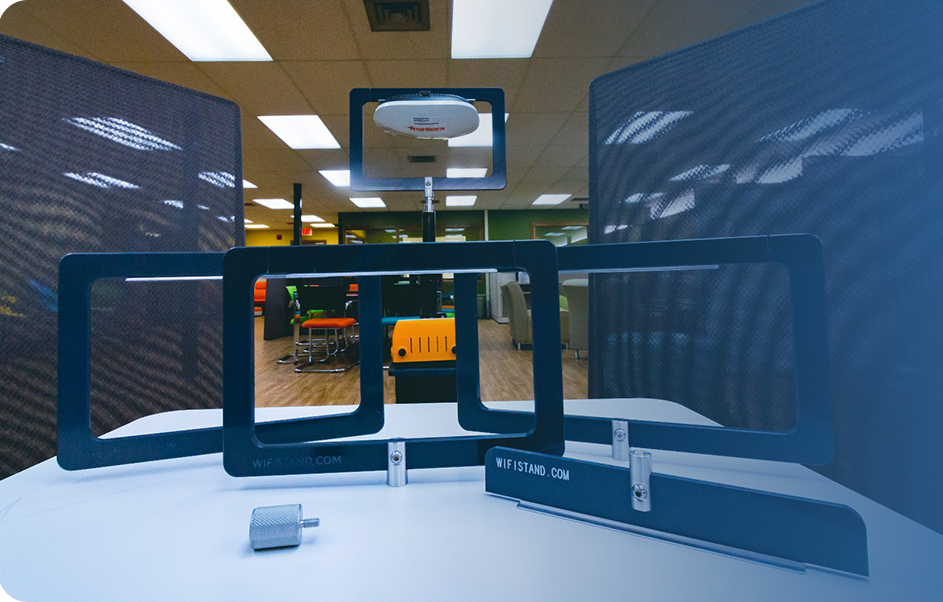 Universal Access Point Accommodation
The clearance window is 6″ x 10″ in size, accommodating even the bulkiest access points, Wi-Fi, and BLE devices. Made from 1/4-inch industrial-grade PVC and reinforced with pure aluminum and stainless steel, the WiFiStand attaches to a variety of stand sizes and styles.
WiFiStand Benefits
Simple to use and easy to store, the WiFiStand allows you to set up temporary Wi-Fi networks in a matter of minutes.
Easy to Deploy and Store
A rigid yet lightweight design makes the WiFiStand easy to store, transport, or deploy on a wide range of stand styles and sizes with the multifunctional tripod connector. Simply attach the bracket to a pole or tripod, run a length of Ethernet down the pole and secure it with fasteners, and raise the pole to the desired height to complete your access point.
Smart Materials & Convenient Kits
The stand is made from industrial grade PVC, reinforced with pure aluminum and stainless steel fasteners, making it lightweight, yet stable enough to withstand a real-world load.
Save more and still get more with our kits that combine all the essential items you'll need and suit different scenarios.