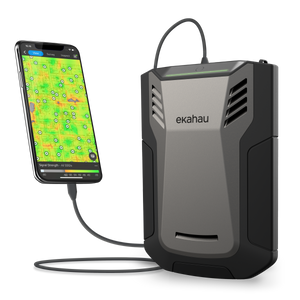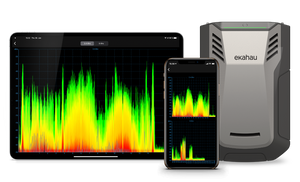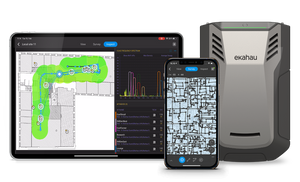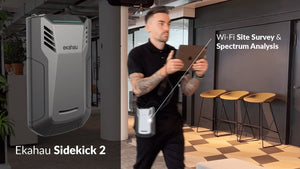 Ekahau Sidekick 2
The fastest, most precise Wi-Fi testing and measurement device now supercharged and tuned for 6 GHz (Wi-Fi 6E), 5 GHz, and 2.4 GHz.
You can't guess with Wi-Fi. From floor plan scale and wall material attenuation, to environmental interference and validation measurements — accuracy matters. Ekahau Sidekick 2 is the fastest, most advanced Wi-Fi performance testing and measurement device on the market, lab calibrated to deliver pinpoint accuracy for reliable and repeatable Wi-Fi signal and spectrum data capture. 
Save time and money by getting AP placement right the first time and rest easy knowing you have what you need to identify and address Wi-Fi issues before they lead to costly outages. Put simply — if you want great Wi-Fi, you need Sidekick 2.
Take full advantage of the upgraded speed and channel availability of Wi-Fi 6E with a network design that's been validated for 6 GHz by the most trusted name in Wi-Fi design. With 4 enterprise-grade tri-band Wi-Fi radios, Sidekick 2 scans more data across more channels than any other Wi-Fi measurement tool giving you the clearest picture of your Wi-Fi health, and ensuring the highest level of performance for your Wi-Fi users. Support your next-gen business applications with the unprecedented speed and reliability of your Ekahau-perfected 6 GHz network design. 
**Please be advised that as of 11/1/2022 the current lead time for the Sidekick 2 is 4-5 weeks.**