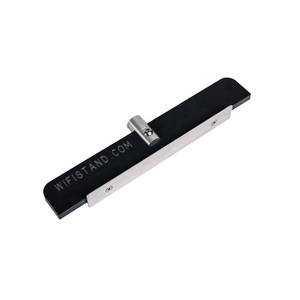 The Wi-Fi Stand Rail allows you to quickly and easily mount a wireless access point on a standard T-Rail, even when there is no drop ceiling! Attach it to a 1/4" 20 threaded screw and slide your AP on!
Made of the same industrial strength PVC, machined aluminum connection points, and quality that the Wi-Fi Stand Bracket is made out of, this ultra-light and easily transportable rail can go with you wherever you need it!

Please note: Mounting hardware is not included with purchase. 
Access point and hardware sold separately.
Contact info@wifistand.com if you need to purchase WiFi Equipment!